Angry Baby music is built on a solid foundation of music appreciation, decades of business experience, and passion to see talented artists fairly rewarded for their creativity. Ready to explore new music and meet amazing artists?
Ola Szmidt – 'EP1'
Polish-born and York-based Ola Szmidt offers uniquely soulful dream-music. Threading vocal improvisations through exquisitely constructed musical loops, she deliver a delicious melange of sound. Sit back, relax and be transported to somewhere blissfully strange...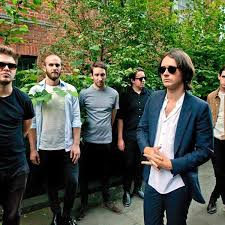 New Desert Blues – 'To Be My Own'
There is a certain excitement in discovering a new band just as they hit their stride. With the release of the profoundly-titled To Be My Own, New Desert Blues presents an assured and consistent debut album. This is a band that knows their style and inhabits it...
Jack In The Box feat. Lorna Dea – "Got To Have You"
Having spotted Lorna Dea some time ago and enjoyed her debut EP, Little Spark, back in 2016, we've been wondering when she would pop up on our radar again with more of her deliciously addictive pop sounds. Lorna has been working hard on her new EP Comfort Zone, which...
I'm an artist who would like Angry Baby to review my music
I'm an artist who would like Angry Baby to sell my music
I'm a blogger who would like to write for Angry Baby
I'd like to be an Angry Baby affiliate and sell music