Age doesn't define creativity, as this week's blog demonstrates with an EP from our first artist, Russ Jeanes that has been a work in progress for longer than our second artist, Callum Pitt, has been born! Both hail from the North East of England and prove that amazing music arrives when it's good and ready.
As the Northern Hemisphere moves through a lazy spring into a long-awaited summer, it's good to be immersed in music that draws inspiration from the magic of nature. Sleeping Leaves may be the debut EP from Jeanes but, like all good things, it's taken time to gestate and develop. It's been thirty years, in fact, with the first ideas emerging as poetry and falling onto scraps of paper – the 'sleeping leaves' of the title. A period of reflection in the Yorkshire countryside led to a reimagining of the work and a complex collaboration between independent musicians across the globe.
Read a review of the EP, hear the tracks and grab a free download from Jeanes for your music collection here. And while you're doing that, check out this amazing animation for EP track "Simple Jayne"
Hot on the heels of his debut single, "You'd Better Sell It While You Can", released just a few short months ago, Callum Pitt is sending out his second offering. With an arrangement that takes "catchy" to a whole new level, "Least He's Happy" is a feel-good phenomenon for foot-tapping dance-along fans everywhere. I shared it as a premiere in The Revue last week, so I thought I'd include it here too.
Placing himself in the folk singer-songwriter genre is an undersell for Callum. There is much more to his musical style. Pop, yes, folk – sure, there's a bit of that there too, but the fun type, the Jake-Bugg-slightly-country type. While Callum is happy to put his North-East roots out there, there's Americana jostling with the Geordie.
"Least He's Happy" was released on May 19th via Kaleidoscope Music. Listen to it below, then get your copy here. There are a few live dates already in Callum's calendar, all in the North-East of England. Check out his social media for all the details and future plans too:
Website | Facebook | Instagram | Twitter

Don't forget to pop a comment below, or on Angry Baby's Facebook Page If you want to suggest a show or a new artist that you think I should feature in a future post, send me a link and watch this space.
Facebook doesn't always send posts to everyone, so if you are relying on Angry Baby's Facebook page to get your regular copy of this blog and FREE music, sorry, you might miss out. But if you put your email address under the big red arrow on the top right hand side of this page, you'll be sure to get all my future blogs, introductions to new music by new artists that just might turn out to be your new favourites, loads of amazing FREE music to enjoy and other good stuff. What's not to like about that?
Success breeds success, but hard work plays its part too. This week we're catching […]
Read More
It's good to catch up with a favourite artist and find that they are […]
Read More
This week we discovered two new artists. We've featured both of them in premieres […]
Read More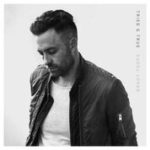 This week we have a transatlantic moment, with one album that is pure Americana […]
Read More
Combine a hefty dose of nostalgia with a mix of jazz and toe-tapping rhythms […]
Read More
This week we're pleased to share music from two emerging artists. DIDI, aka Lauren […]
Read More
Angry Baby is a bit later than usual this week, because I'm sharing a […]
Read More
There are two contrasting pieces of music on offer this week. First of all, […]
Read More
The theme that links the two pieces of music we're sharing this week is […]
Read More