Debs McCoy – "For David".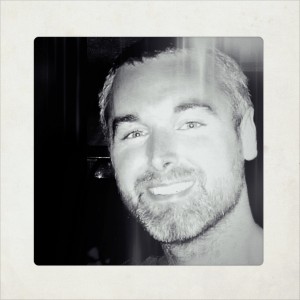 There are many reasons why musicians are moved to write and record. Creating art comes from the heart, the soul and the moment of inspiration. Often it can be a way to release emotion and express meaning beyond words.
This collection of piano-led pieces, brought together by composer Debs McCoy in her album "For David", emerged when her dear friend David Greaves received a diagnosis of Motor Neurone Disease.
Since December 2015 Debs began writing pieces of instrumental music for David. The pieces were written after spending time with David and at times when he was heavily in her thoughts. In the summer of 2016 Debs completed the set of 10 tracks which was compiled into an album. At that time a copy of the album was given to David and his wife Philippa and also to David's parents in the hope it might offer some kind of comfort and alternate space to drift in and out of, however transient.
Debs has created a Just Giving page for the album to help raise awareness of Motor Neurone Disease and to raise money for the Motor Neurone Disease Association through donations in exchange for a copy of the album. She asks folks to donate £10 or more for the digital album but would be equally grateful for lower donations if people cannot afford this. You can reach the page here.
Before you read on, Debs McCoy is giving a FREE download of "For David #5", the signature track from the album, For David, to Angry Baby readers. If you're not already subscribed to Angry Baby, just pop the email address that you'd like it delivered to under the big red arrow to the right of this page and it will be on its way to you straight away, together with a bumper collection of music that has been shared by Angry Baby. The music comes outstanding artists that you may not have heard before. With a mix of rock, pop, folk…you name it…there's bound to be something new that floats your musical boat, and all for free! What's not to like about that?!
Foregrounding the purpose of the album, each track is numbered "For David" rather than titled.
Opening with the haunting and other-worldly sounds that made Simon Raymonde of Bella Union Records a fan of Debs' music, "For David #1", fairy-like and gentle, hides within itself and plays with the listener's expectations. "For David #2" continues the light touch with pizzicato of rain on windowpane, daydream and reflection.
The deeper tones of "For David #3" play hide and seek before resting into a meditative space. Peace is interrupted by an unexpected phrase or well-placed forte, leading to an unanswered question in the final notes. Changing the mood, For "David #4" gives a complex arrangement, tickling the keys with counter-rhythmic tempo and occasional emotional movement into minor. This is no background instrumental. "For David #4" is a track that demands close listening.
Cinematic in scope and sound, "For David #5" evokes the landscapes of Deb's North-East English home. Galloping across wind-swept hillsides, strong and purposeful with more than a hint of melodrama. "For David #6" contains a hint of darkness. A trace of the sinister runs beneath the melody.
Crying out for lyrics, "For David #7" is a love song in all but the words. "For David #8" continues the love song, but with a hint of autumn leaves in the air, carrying the music into bronze tones of fall and towards winter.
In "For David #9" Debs offers contemporary chaos, melded into an urgency of dance. This is a pas de deux waiting to be choreographed. "For David #10" closes the album with ballet. Romantic, distinctive and completely on-point, this is a melody to capture even the hardest of hearts and hold them in a peaceful place.
The album has received critical acclaim from Berlin based composer and producer Nils Frahm who included "For David #4" in his playlist for Piano Day 2016. BBC Radio 6 music's Tom Robinson applauded this "album full of wonderful instrumentals" and opened his BBC6 Music After Hour show on 1st October 2016 with "For David #5" alongside a warm dedication to David and his family.
Any reviewer's thoughts about this music can only skim the surface. For David is an album with peaks and depths, written for and inspired by a man whose life had meaning beyond the time allowed him. David passed away in September 2016, surrounded by the love of family and friends. He leaves a legacy which includes Debs' tribute.
As Debs' music for David continues to receive the praise it rightly deserves, it continues to make a difference in support of the Motor Neurone Disease Association.
Debs' advice for anyone just starting out with their music reveals a strong sense of integrity:
"Constantly play your instrument(s). Constantly write lyrics and songs. Don't become precious about everything you do. By the same token don't self censor with an audience in mind; what you create is a part of you. Never lose sight of the essence of that. Once you start to dramatically change what has come from you, it no longer 'is' you. It becomes unrecognisable. A lot of people seem to do this to fit with a popular idea or sound that is heard from other musicians. A lot of people seem to be fixed on making it, on becoming famous. That seems crazy to me. Success can be measured in so many ways. Don't compromise your creative process and art for the sake of an end product that is like everything else out there. That's not creative and is a rather soulless venture. Be true to yourself, constantly create and share what you do with musicians and other people even if that initially feels really exposing and daunting. Lastly, enjoy discovering parts of yourself that you never knew existed and most importantly, connect with other people, play and lose yourself in the process."
For David can be obtained through a donation to Debs' Just Giving Page set up to raise funds for the Motor Neurone Disease Association (MNDA)
Follow Debs McCoy on Soundcloud | Bandcamp |Website | Facebook | Twitter
And get your free download of "For David #5″along with a great collection of free music from Angry Baby now – just pop your email under the big red arrow at the top of the page.